What's at
wonderlens.com?
<![if !vml]>
<![endif]>
There's something for everybody!
You can DOWNLOAD the TRAILER
and get a sneak peek at some of the animated aliens.
<![if !vml]>

<![endif]>
You can learn about the strangest alien species at
the Wonderlens Alien Research Project…
…or check out the latest alien encounters at the
Strange Sightings bulletin board
<![if !vml]>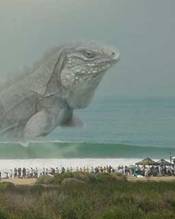 <![endif]>
You can even post you own original
alien artwork & stories to share with other
W.A.R.P. Team Members around the galaxy!
Don't forget to visit our VIP
<![if !vml]>
<![endif]>
Bring this Wonderlens Coin and you can
get anything at the Prizes & Surprises Pavillion!
There's plenty of kid-friendly fun at Wonderlens!
Go to your very own
with presents to open and gifts you can download!
Create your own ALIEN ART, play GAMES
and win cool prizes like
Parents, Grandparents & Teachers
can get creative viewing and
fun activity ideas for the whole family!
Why just WATCH TV, when you can
<![if !vml]>
<![endif]>
Big kids & adults
can help solve the
Astral Geode, a brilliant Wonderlens research scientist and head of Humanoid Resources is missing! The only clue she's left behind is a holographic blog.
A new set of clues appears in her blog every day, but can Poly-256 solve the mystery and find Astral before time runs out? With your help, she just might!
And that's just the start!
Discover your own world of fun & adventure at